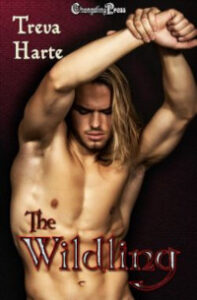 She was winner of the CAPA 2003 award in the "Erotic Fantasy Romance" category for The Wildling.
In the uncivilized out-country known as Aridzone, Arness is the best at what she does. The wildlings she captures and domesticates worship her. In return she always matches her pets with doting, wealthy mistresses who reward hard work.
Arness loves her job… until the uncontrollable Adan enters her life. He insists he is a man, not a pet. Will Adan fall under her spell, or will Arness learn that submission can work both ways?
Changeling Press | Amazon | Barnes & Noble | Kobo | Apple
This was a quick, hot read that I thoroughly enjoyed and have no hesitation in recommending.
Moonflower, Long and Short Reviews
"There's a lot to this story. I loved the difference in characters and the fact that we have not one, not two, but three couples in this story that are all searching for love… This was a quick, hot read that I thoroughly enjoyed and have no hesitation in recommending."
— 4 Stars from Moonflower, Long and Short Reviews