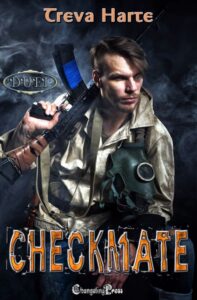 Mosquito, Rey, Calle and Mosca live in a world of deception. Love may kill them. Or make them whole…
King in Check: On the run, Rey is forced to depend on Mosquito, the mysterious young boss of his old home. When they search for help, they have to discover who who they can trust, or they'll end up dead.
King's Gambit: When Mosca chose Calle to be his personal guard Calle should have suspected something was off. But this time is different. Very different. Living one step away from betrayal and falling in love with the man he's charged to protect changes both of their lives. For good.