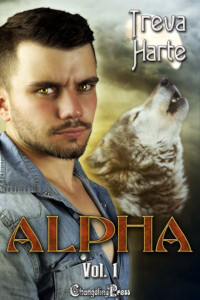 Four blazing hot stories of werewolf packs in the wilds of West Texas…
Walk Away: When Dek left her, Leila vowed never to fall for an animal like him again. But now he's back, and resistance seems futile. Dek needs her, and he's not about to take no for an answer.
Stay: Lowell doesn't think any woman can accept the kind of guy he's turned out to be, but Lin knows she's more than ready to be his mate.
Home: Rome no longer fits with pack politics. Just his luck both Grey and Mia are determined to bring him back.
Hunted Down: Dunne wants his Alpha as much as Hunt wants him, but he can't live with Hunt's latest fetish… at least not until Hunt convinces him otherwise.
Changeling Press | Amazon – Paperback | Amazon | Barnes & Noble | Kobo | Apple
Walk Away
"A not entirely het werewolf romance! The… characters aren't quite as straightforward as they would be in a formula romance. Add in the shifting and a small werewolf pack and it is a fun and entertaining read with a lot of sex and a happy ending."
— 4 Stars from Mara Ismine, Goodreads Review
Home
"… this was a VERY cute and HOT story!! It has a GREAT plot… it kept me intrigued to the very end about what would happen next."
— 4 Stars from Jess, From Me to You Book Reviews